So How Was Your Travel Year?
December 06, 2010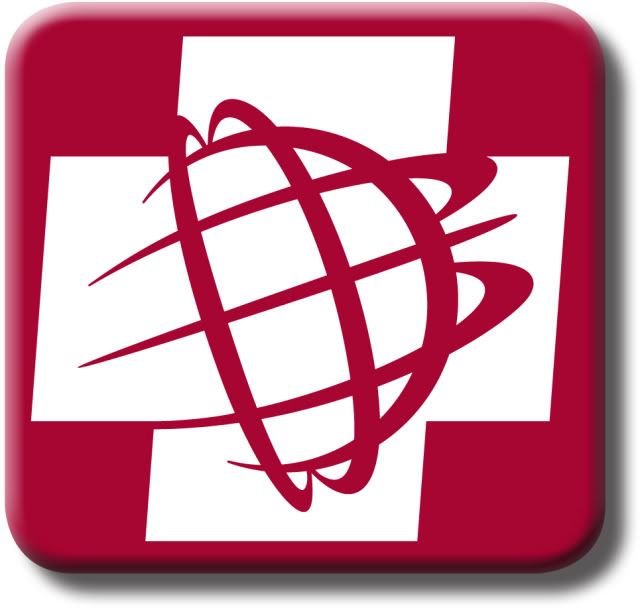 By: Roy Berger, MedjetAssist President/CEO
Is it December already? Can't be. Wasn't it just January?
Incredibly the days, weeks and months seem to fly by before you even have a chance to look at a calendar and try to get caught up!
So how was your travel year? After a down travel economy in 2009 did you "get back on the bus" so-to-speak? Were you one of the millions that passed through airport pat-downs or perhaps got enticed by the cruise lines with some offers that were frankly, too good to turn down?
Travel did return in 2010. Certainly not to the degree of five or six years ago but compared to the year before we saw a boom. The economy got a bit better and pent-up-demand, combined with reduced capacity, propped the leisure travel sector up once again.~
You know who had a good travel year? The US domestic air carriers, that's who. The industry was forced to get smart and get smart in a hurry so we wouldn't be boarding buses and trains to get to Grandma's house and beyond this holiday season.
Mismanagement catches up to everyone but none more apparent than the domestic air carriers, who for years expanded and spent, and competed with each other willy-nilly, with no eye to the bottom line. Of course 9/11 shrunk the travel market and in turn made the airline industry take a real close look at itself for survival.
So we turn to 2010 and see Delta and Northwest married into one carrier; United and Continental following suit; American, Alaska and US Air going it alone; Southwest getting into the fray and absorbing AirTran; the regional carriers being downsized by their big boy partners and the remaining 'discount' carriers like JetBlue, Frontier, Spirit and Midwest hoping to find their niche on the map.~
Now with 2010 almost history, virtually all airlines have returned to profitability this year. The latest filings through the second quarter show huge gains into the black by just about every carrier.
How did they do it and does this become the prototype of every marginal business?
Step one was simple and a Business 101 primer. Take a look at yourself and quickly reduce inventory. This meant reduction in aircraft through lease non-renewal and a moratorium on purchasing. Of course while the airlines benefit the airline manufacturers and employees feel the pinch.
In tandem with that was shedding non-profitable routes and corresponding reduction in capacity to both profitable and marginally profitable markets.  And unfortunately, for that process to be successful, it results in a pretty dramatic reduction of the workforce.
So while that seemed to be a winner for the airline industry, it leaves hundreds of thousands of workers in the dust.
Second part of the profitability table is to pass along as much of your costs to your customers as the market will bear.
Of course first on the list would be increased ticket prices. We can't fly as cheaply as we did only a few years ago, but I have to admit the cost of air travel is still one of our great values, even though the price of seats increased anywhere from 40-59% this holiday season compared to last. Deals still can be found if you work hard enough.
The safety of the US airline industry and the ability to deliver us from point to point most times, with perhaps only minimal delays or problems, is incredible to me and goes a long way in justifying the cost we pay for an advance-purchase ticket!
I understand ticket prices increasing. I also understand turning over every rock to see where else a reeling industry might look to increase revenue/cut costs.
Of course the suspension of in-flight meals had to be high on the internal auditors radar and the millions of dollars in related savings. I know this is fodder for the naysayers, but I can live with no meal on my flight. I have never taken a flight because I was hungry. I tend to go to restaurants to ease that urge. I take a flight because I'm going somewhere . If I think I might be hungry in route there is no ban on me brown bagging it. I understand this. It makes good business sense. Take me to where I want to go please. Give me a seat with a moderate degree of comfort. Deliver me close to schedule and you've done your job. You don't need to feed me.
However, now I am going to get angry. I can't stomach or tolerate the other major revenue bonanza the airlines colluded to pass along to the public. Charging to bring with me my needed travel essentials. Like clothes and shoes and other personal items. It has become a revenue grand slam for the industry and will quickly become an attrition point to the traveling public.
When we travel we need to take our 'stuff.' We can't travel without it. We can travel without a sandwich or a cocktail or a headset to watch a movie. We need our suitcases. We need our 'stuff.' It always has been a 'right' of travel that I have two suitcases I can bring along with me.
No longer. If I want to bring a change of clothes and shoes and sundries I now need to pay for that privilege. Unless of course I can cram it into one suitcase that fits inside a measuring cube and meets who-knows-how-many unexplainable standards!
That's out and out hostage taking and frankly rubbish.  But it works. Anyone want to venture a guess for the period of January 1-June 30, 2010 how much was collected in checked luggage fees by the top 20 US air carriers? Most of you won't even be close. Go ahead, I'll wait a minute, take a guess.
How about $1.6 billion. Yep you read it right. $1.6 billion in checked baggage fees. For only six months. For something we used to get as a by-product of our ticket purchase. $1.6 billion. For six months!
And where is that money coming from? Our pockets. Check your travel budget. It's shrinking and the airline head office accountants are still shaking their heads that something so profitable can be so easy.
The airlines are not worried about me. I travel for parts of 35-40 weeks a year and perhaps two or three of those journeys will require checking my luggage. I have the luxury of avoiding the ransom by either using Southwest (who by the way gets it and doesn't charge for luggage), or my medallion status with Delta also gives me a comp. Delta isn't too worried about my couple of bags three times a year. Of the $1.6 billion in six months, $473 million of that comes from Delta who tops the leaderboard.
$1.6 billion in six months.  A good gig if you can get it.  And the airlines get it.  Evidently they are a lot smarter than we give them credit for!
*                                                                 *                                                                       *
As we enter the holiday season a sincere thank you from all of us at MedjetAssist for your membership and support. So from our family- John, Julie, Scott, Thomas, Will, Phil, Yvonne, Cay, Cathy, Kay, Amber, Julie2, Whitney, April, Patricia, Ben, David, Paul, Kenny, Jenn, Toni, Larry, Dr. Chris and Jeff – to yours, wishing you a healthy, happy, safe and prosperous 2011.~
And may we resolve to only take carry-on luggage with us whenever possible!
Happy and Healthy New Year.~
Roy Berger
President/CEO
MedjetAssist