Saying Hello to Jim Furyk. Saying Goodbye to Coach
January 23, 2012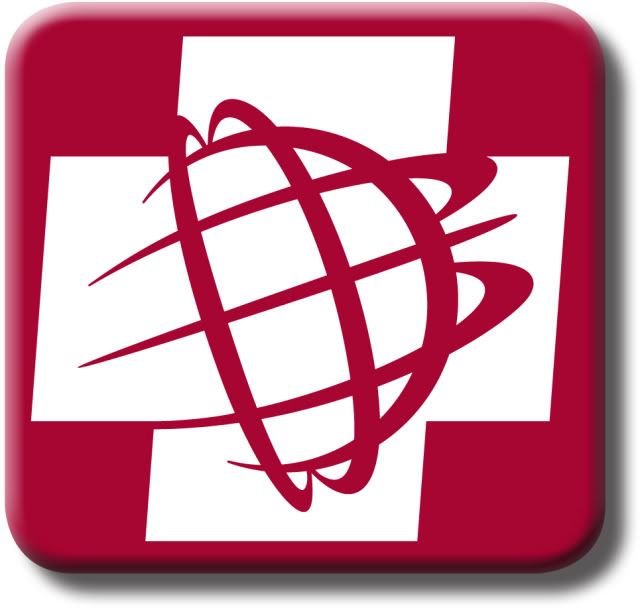 By: Roy Berger, MedjetAssist President/CEO
Sometimes you just get lucky. It happened to us at MedjetAssist a few months ago!
As we began to formulate our 2012 marketing plans the idea of a national company spokesperson was brought to the front burner. The challenge was finding the right personality.
Our focus the past few years has been in the travel arena and we wanted to widen our reach. We thought sports, more particularly, leisure time sports, would be a natural venue for the Medjet product.
We began our venture into the golf world last September when we became a partner of the LPGA. The association enrolled all the ladies on tour as well as executives and officials into the Medjet program.
The golf demographic and the Medjet member profile compliment each other. Statistically we find our members to be upscale, affluent and on the go much like mature, leisure-time recreational golfers.
We also have multiple high end golf communities that have incorporated Medjet into their member benefits.
Having found the field we thought was a great fit with our member base, the next step was to try and find a person we thought would not only have product credibility but someone who is recognizable enough to become the face of the company.
Welcome to the MedjetAssist family PGA Tour pro, Jim Furyk!
The more we learned about Jim, the better fit he became.
Of course professional golf fans are very familiar with Mr. Furyk. He is a 16-time PGA Tour winner with one major, the 2003 U.S. Open, on his resume (so far~). Additionally, he won the 2010 FedEx Cup and was named 2010 Player of the Year by the PGA. Jim has also been a mainstay for the United States on both the Ryder Cup and Presidents Cup teams.
Furyk is a gentleman both on and off the course. He is held in high esteem and receives overwhelming respect by anyone who comes into his company. Any organization would be proud to have Jim as a spokesperson.
Demographically Jim is in his early 40's; he and wife Tabitha have two children. So when it comes to health and medical care he understands the importance of a Medjet membership. Jim is absolutely in tune with our typical Medjet member.
"The more I learned about the company, the more I not only saw the importance of a Medjet membership for me but certainly for my parents and in-laws who travel extensively," Furyk said.
"Becoming a member of Medjet was a natural for me," Furyk added. "As much time as I spend away from home, both on the Tour and with personal commitments, my Medjet membership takes away any worry about what would happen if I get sick or injured."
We are proud to welcome Jim Furyk to the Medjet family and team and wish him not only good luck, but great health as he begins his 2012 competitive season!
*                                                                *                                                              *
And in a sadly ironic twist the day before the promotional shoot with Mr. Furyk, we lost our first Medjet spokesperson.
Hall of Fame basketball coach Gene Bartow, 81, lost a very gallant two-plus year fight with stomach cancer and passed away on January 3, leaving behind an unbelievable legion of friends and memories.
Bartow, or 'Coach' as he was universally known, was seen prominently in our home Birmingham, Alabama market during the years of 1998-2001 as this young company was trying to gain a local foothold.
Coach had all the credentials a company could want in a spokesperson. He was a phenomenal success in his chosen profession of coaching, winning 647 basketball games in a 35 year career. He was never terminated from a job which these days may be more impressive than the 647 wins.~
Despite his Hall of Fame credentials, Coach's impact on his players was greater off the court.
In 1973 he took his Memphis State team to the NCAA Championship game losing to UCLA and John Wooden. Two years later, in a moment of insanity, he succeeded Mr. Wooden at UCLA.
In his two seasons at Westwood, Coach compiled a 52-9 record including the 1976 Final Four. However, he quickly found when you succeed the legend of all legends as was Mr. Wooden, the only way to make everyone happy was win every game. And, as Coach said, "I didn't think I could do that."
He then shook the college basketball world in 1977 by leaving UCLA after two years and agreeing to become Athletic Director and Head Basketball Coach at, then little known, University of Alabama-Birmingham (UAB)- which didn't even have a program!
Eighteen years later, in 1996, Coach retired from the UAB coaching chair with a record of 366 wins and 203 losses. He was succeeded by his son Murry.
National Collegiate Basketball Hall of Fame induction and the naming of the UAB arena in his honor quickly amassed.
Coach remained as the UAB Athletics Director until 2000 and his name, likeness and reputation were so strong in the local Birmingham market that we put him to work as the Medjet spokesperson!
Instant credibility to our program followed. In fact, perhaps the one promotional message we received more feedback on over time was a Gene Bartow billboard holding a Medjet card that appeared at the convergence of two main arteries on the way to the BHM airport.
Over time a personal friendship with Coach and his wife, Ruth evolved and never did the conversation linger about him; he quickly wanted to know about you and what he could do to help.
After retiring from UAB, he was Athletic Director emeritus and shortly afterwards took a front office job with the NBA Memphis Grizzlies, commuting some five hours from his Birmingham home. Countless times Coach asked me to come to Memphis as his guest for a game. I never did. Now of course I wish I had.
Everyone knew time was running short for Coach. Nobody wanted to face it.
Coach Bartow was a winner on the basketball court. Gene Bartow was a champion in life.
Personally my life has been enriched by his friendship over the past 14 years.
I am simply one of thousands.