Applying for a Global Entry Card
April 23, 2012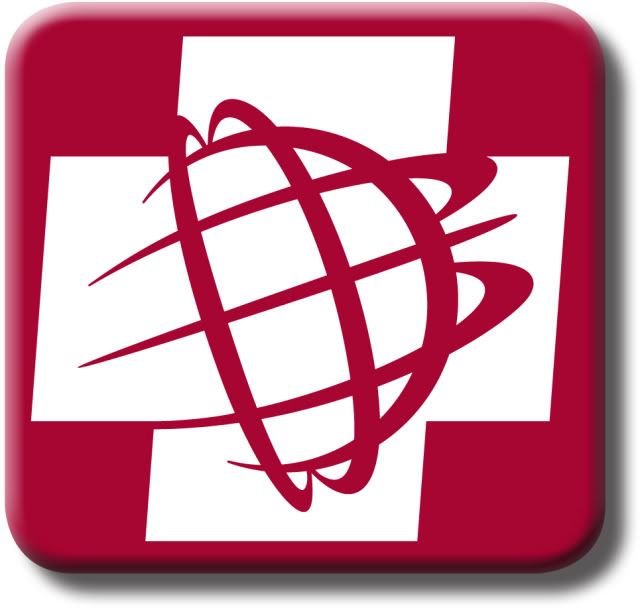 By: Roy Berger, MedjetAssist President/CEO
I just couldn't decide what to get 'that someone special' for his birthday. After all, he has just about everything he wants and it's tough to find a perfect gift to make him happy.
That problem was solved a few weeks ago with a morning scan of The Wall Street Journal.  In it was a story about the expedited screening process at some of the nation's larger airports featuring a program called Global Entry.
All it cost me was a few hours time and $100. I am now the proud owner of a Global Entry card as my birthday gift to me!
If this program is half as good as its cracked up to be it will become the travel bargain of the decade. It comes in two flavors: international and domestic – and one membership card.
Internationally, when returning to the United States, your Global Entry card allows you to totally forego the sometimes large and cumbersome immigration lines. Instead, you take your Global Entry ID card and passport to the Global Entry kiosk and after an identification validation and some customs and immigration questions, out pops a receipt that you simply take to the agent at the head of the line. If everything is in order you are supposed to be waved through immigration right to baggage claim.
The Global Entry program can't guarantee that your luggage actually goes where you are going, but assuming there are bags to retrieve, once you get your luggage you are then advised to walk through the same U.S. Customs lanes used by the flight crews. Just show your receipt and head home.
Presently the Global Entry international program kiosk can be found at: Logan, O'Hare, DFW, Detroit, Fort Lauderdale, Bush Intercontinental, ATL, Honolulu, JFK, Las Vegas, LAX, Miami, Newark, Orlando, Philadelphia, San Francisco, San Juan, Seattle and Dulles. You can get Global Entry pre-clearance in Ottawa, Toronto and Vancouver as well.
I only travel internationally a couple of times a year so the queue at U.S. Immigration, while something I personally loathe, is probably tolerable and not worth $100. Mindfully I reserve that opinion the next time the line winds like a never ending snake!
To me the real value of Global Entry was domestic and the potential it holds at check-points here in the States.
Global Entry is part of a domestic program called 'Precheck' that is in operation in a handful of airports around the country on an experimental basis.
Today you can find a Precheck lane on a limited basis. If you are flying American Airlines out of DFW, O'Hare, JFK, LAX and Miami, look for the specially marked lane. Same thing for Delta passengers in ATL, Detroit, Salt Lake City and Washington Reagan. Both American and Delta have Precheck in Las Vegas and Minneapolis-St. Paul.
The beauty of the domestic program is the way it's supposed to work. If you have a Global Entry Trusted Traveler card, as I now do, make sure you put your Trusted Traveler number in your airline profile. It should appear on your boarding card on the day of travel.
You then look for the lanes marked 'Precheck' which most times will be the same as airline first class and elite flyers. The difference is once the TSA officer recognizes you are a member of the Trusted Traveler program, they then have the discretion of moving you directly to a separate screening area for what amounts to 'old style' screening.
The end of this dream happens when you are directed to that special screening area and have to remove nothing. Leave on your shoes, your belt, your jacket, your change in your pockets and while you are at it, you can leave your sundries and your computer in the bag. Just walk through a metal detector, be on your way and say, "Best $100 I ever spent!"
So after reading The Wall Street Journal story I went to www.globalentry.gov and began the application process. About a week later I received an e-mail telling me I had cleared initial screening and now had to report for a personal interview and background check.
We are based in Birmingham, AL so the closest place on the Global Entry list for us was Atlanta. There were two ATL locations: one inside the Delta terminal at Concourse E and one a couple of miles from the airport at the headquarters of U.S. Customs and Border Protection.
Considering I won't be flying internationally until June, and I really wanted to see if the process works when I return (and most importantly I didn't want to be late for my own birthday), I scheduled an appointment outside the airport and drove the two plus hours for my interview.
It was impressive. Once my GPS figured I wasn't playing a cruel hoax and there really was an ATL airport hinterland address of Tradeport Drive, I was met by a Customs and Border Protection agent and actually taken back for my appointment about 20 minutes early.
I was fingerprinted on-site (great new process by the way – no more messy ink that won't come off!) and then asked a list of compliance, background and terrorism questions. Once the agent, a very pleasant gentleman, was convinced I wasn't a risk he then explained how to use the system, everything was approved and I would get my credentials in the mail within two weeks. The whole thing took 45 minutes.
Less than two weeks later a package arrived from Global Entry. I have to assume it is my new Trusted Traveler card but considering its not my birthday yet, I haven't opened it. I like surprises.
And of course the biggest surprise will come when I arrive back in Atlanta on June 13 from London. I'll be looking for that kiosk!
Safe travels.