Letters From Home – Member Comments
October 04, 2010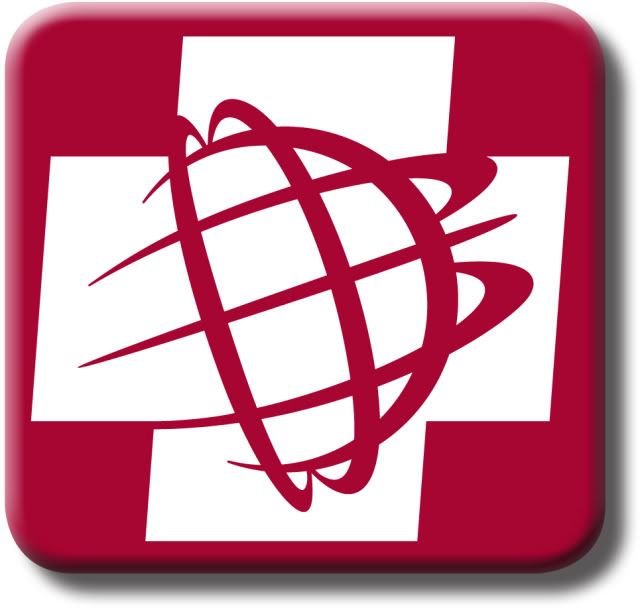 By: Roy Berger, MedjetAssist President/CEO
We are a 24/7/365  day-a-year operation. Have to be. We have members traveling to all corners of the world and we never know when the phone is going to ring with a Medjet member in a distress situation or in need of advice.
That's what we do. We have an outstanding transport department team headed by VP/COO John Gobbels; Director of Transport Operations Jeff Sayers; repatriation specialists, Whitney Kerr and April Jeff along with a dedicated staff of transport coordinators and the fine medical staff at UPMC in Pittsburgh, PA.
Being called into action to help a member in need is not anything we take for granted but it's certainly a big part of our business day and week. While we certainly see things from a member's perspective it's always nice when the postman arrives or there's an e-mail, and we can hear the end result from the member.
Thought we'd devote this space this month to some of the post-transport correspondence we've received recently. Normally, we don't include names to respect privacy but these members were more than happy to share their identity and their stories with us. Here are some excerpts:
Dr. Bhunpendra Kapadia of Warren, New Jersey who was transported on July 3, 2010 from Sevierville, TN to Warren, NJ:
I have been a member of Medjet since 2003.  I had not required any help 'till recently. In life so many things are unpredictable and one is your own health. I am a surgeon by profession. Practicing over 39 years in New Jersey.
During July 4 weekend we decided to spend a long weekend at Gatlinburg, near the Smokey Mountains, in Tennessee. I got a very severe attack of massive pancreatitis. It started around 4 AM. No pain medicine would help. I was profusely vomiting and retching.
I decided to call MedjetAssist. They asked me to go to the nearest emergency room. I went to the Pigeon Hollow ER and they knew all about the Medjet program. My choice was to either stay at the Tennessee hospital or come back to New Jersey and get admitted under my own surgeon. Knowing everyone makes your recovery faster.
The ER physician in Tennessee called Medjet and within three hours I was evacuated.
I was sedated all through the flight. I was monitored and the staff was very courteous and friendly during the airlift. My wife accompanied me. My medical evacuation was very smooth and professional. Within two hours we were at JFK Hospital in Edison, NJ. It was door to door service provided by Medjet!
It took me about seven days to recover from the acute illness in the hospital.
Thank you is a very small word but blessing from my heart will go a long way. You are providing a great humanitarian service. We will be loyal members of your program. I have strongly recommended all my friends and especially physician friends to join this great program.~
* * *
From Dr. Jerry Mancuso of Billings, Montana who was transported on June 12, 2010 from Juneau, Alaska to Billings:
I am writing to thank you for the remarkable service that I recently received during a medical evacuation involving MedjetAssist. I was in between Petersburg and Juneau, Alaska when I became very ill on board a yacht. I was able to make it to a regional hospital in Juneau. Medjet was contacted to help me get back to Billings, Montana to my hospital of record so I could be treated by my personal physician and surgeon.
As a surgeon myself, I am particularly keen to how important it is for somebody to be able to receive care where they are known and by providers from whom they have received previous care. It was very important to me to return to Billings and Medjet made that possible. The care that I received in coordination from your main office was extraordinary. I was picked up on June 12 and home during the morning hours. I was immediately taken to my local emergency room. I'm happy to say I have made a full recovery since my illness!
Thanks does not seem enough to give to the incredible flight nurse who accompanied me on my trip home. During the severe pain I was experiencing she held my hand throughout and constantly reassured me and provided all the necessary pain medications and supportive therapy to make my flight comfortable and successful. My heartfelt thanks to you and your incredible staff for making the medical evacuation possible and safe for me and my family at home.~
* * *
From Ralph Jacobsohn whose sister was transported from Aspen, Colorado to Boca Raton, Florida on August 26, 2010:
I am writing you on behalf of all members of my family to thank you and your staff for the assistance given to my sister and all of us during her emergency last week. Our heartfelt thanks go to you and everyone in your fine organization.
I don't need to tell you what a stressful week it was for me, I am sure you detected that from my voice and my repeated calls. However, the level of stress and nervousness decreased substantially after our two phone conversations last Tuesday. At that time, you told me to leave everything in your capable hands, that you would take care of all the arrangements and details; and so you did.
My sister was transported on time by a team of professionals who picked her up at the hospital in Aspen and installed her in her room at Boca Raton Regional Hospital. As diagnosed by the doctors in Aspen and confirmed by the cardiologists in Boca Raton, she needed a pacemaker which was put in last Friday, just a few hours after her arrival, and she is now recovering at home.
Once again, thank you for the valuable service provided by MedjetAssist, your personal concern and the kind cooperation of everyone involved.~
* * *
And this one's a bit different.  From Natalie Johnson, a Medjet member and travel agent living in Winston-Salem, NC about a recent experience with one of their travelers:
In August my husband and I hosted a Crystal Cruise out of Stockholm. One of our travelers fell, while on shore in Stockholm, but it was not serious enough at the time to think that she could not finish the 10 day cruise. Once she was back on board she realized she was unable to walk. She asked us to help her find an alternative to returning home as she did not want to go on the commercial flight she was booked on out of Copenhagen. Since we are members of MedjetAssist we knew we could call upon you and ask for assistance.
She was not a Medjet member, but you were still willing to help. You sent a private jet to Copenhagen with two nurses to assist with her flight all the way home to Florida. Of course it cost her a "pretty penny", but she was picked up from the ship in an ambulance, driven to the airport and whisked back to her home in the USA with no problem.
We have talked with her since we arrived back home and she had nothing but praise to give to Medjet and your staff.
Thank you. Without your help, this story would not have had a happy ending. Because of you, it was seamless. You are the best.~
* * *
Fortunately, the file is loaded with correspondence like this. When the days get harried and trying, it's a great comfort to us to read the 'letters from home'. We hope this not only gave you a taste for fellow member's satisfaction but reassures your decision to be part of the MedjetAssist program.
We are very proud of what we do but can't bask in the glory of these letters for too long. The phone's about to ring!~
Safe travels.
RB
Roy Berger
President/CEO
MedjetAssist