Keep Your Shoes On, Please! TSA Update
June 01, 2011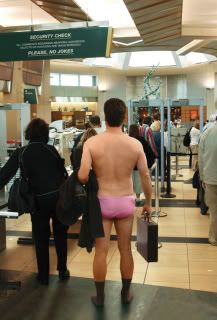 By: John Gobbels, Medjet VP/COO
In what would seem to be a major shift in procedures, the TSA is currently working on a system that would let "trusted travelers" keep their shoes on, leave laptops in bags and avoid the dreaded body scanners.
Drawing from data from airline frequent flyer programs, the TSA plans to identify trusted travelers and indicate their status with a bar code on their boarding passes. When the boarding pass and valid identification are presented at the security checkpoint, a trusted flier will be directed to an expedited screening line. The TSA has stated that there will be some unpredictability and randomness in order to not provide terrorists the ability to "game the system."
To facilitate the new system, officials say computers and scanners will be rolled out at checkpoints later this year to let screeners verify boarding passes and making sure names and flight information are valid. It is also likely the new system will be tailored to specific flights or routes. Expedited screening would be easily available on flights considered low risk, such as regional jet trips to a small city or flights with air marshals on board.
The program will be welcome news to many travelers, including MedjetAssist Members who have been awaiting a trusted traveler system for years and have grown tired of current programs such as CLEAR and failed programs like Verified Identity. Click here to learn about the benefits of owning a MedjetAssist membership.
Reference:
May 5, 2011 Wall Street Journal