Hitting the Rail On the Head
May 14, 2013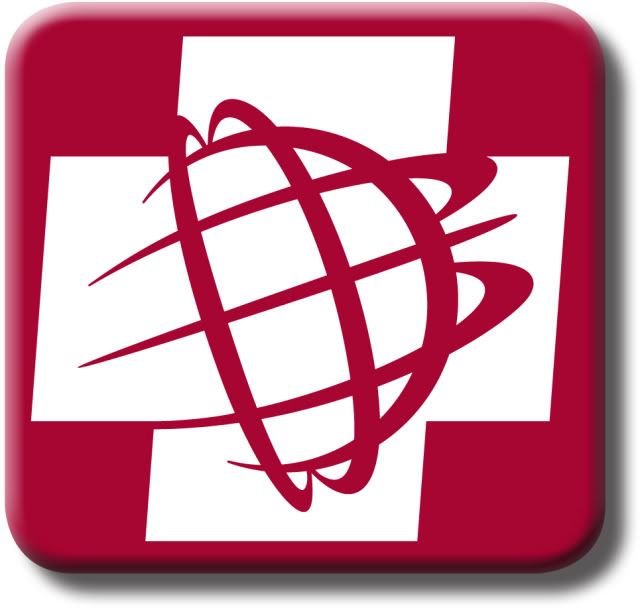 By: Roy Berger, MedjetAssist President/CEO
You let me down, old friend. I was counting on you for a different and pleasant experience. Much different than the one you ultimately gave me.
If I wanted to fly, I know the routine all too well: lines, confusion, TSA, jostling, then a little more jostling, baggage lying everywhere – but the airlines always deliver, and sooner or later they get you where you want to be.
If you want to move away from the humdrum airport experience you are welcome to step up, pay considerably more and enjoy luxury and personalized service in the front of the cabin. On long hauls this almost becomes a necessity, not a luxury.
Not you, old friend. You gave me the opportunity to pay triple the amount of coach airfare and triple the amount of your posted fares for the promise of a special experience. You broke your promise. You sold me a 7′ x 7′ stark cell on a rail.
For my birthday the first week of May, my wife, Andi, and I went to New York for a little Medjet business and a lot of monkey business. We socialized, saw a couple of shows, some family and even spent a few hours with the Yankees in the Bronx. We decided to do something I hoped would be new, refreshing and maybe a little romantic: take the Amtrak back to Birmingham.
Eleven hundred miles in only 22 hours, 35 minutes.
Six months ago I booked it. I had no interest in a coach seat or the upgrade to the Viewliner Roomette. For me it was the whole smokestack – the Viewliner Bedroom – the top of the train heap at triple the pricey fare. I told Andi the plan. She rolled her eyes and said, "Whatever you want to do, it's your birthday." My Dad, always master of the obvious, said, "You need your head examined," and my kids said, "What's an Amtrak?"
I'm no train novice. I use the Acela between New York and Washington probably three times a year and really like it. It's comfortable for that duration: it's wireless, the class of passenger is business ilk and if you want to break away from cell phones and idle chat you can use the "quiet car."
The long haul Amtrak experience and I have crossed paths only twice. A fading memory of a 1963 journey from New York to Atlanta with the family in coach seats; more recently on September 11, 2001 being evacuated from Washington D.C. as the city closed right after the second Tower was hit and I found myself at the Amtrak station in Alexandria, VA. While virtually all transportation was halted that day the trains still ran and I talked myself onto a spot on Amtrak's southbound Crescent. Seventeen hours later I arrived in Birmingham with the world a much worse place than it was the day before. I remember very little about the ride except it felt great to be moving.
Six months ago, right before I made these reservations,  I saw the  Amtrak room layout on the web and watched Viewliner Bedroom videos and it didn't seem that bad. Heck, you're only 61 once so why not give it a try?
Six weeks before the trip, the idea still seemed okay. Six days out and and having a few second thoughts, I Iooked at Southwest's air schedule, saw they had a flight from Baltimore to Birmingham at 7:50 p.m. and the train- the same Crescent- was due Baltimore at 5:20 p.m. I figured after three hours if this is a total disaster we could always bail and fly. I had some expiring Southwest credit so I used it to book the safeguard flight never thinking for a minute we'd use it.
Six hours prior to leaving I was a bit nervous about what might be ahead. The night before we had dinner in New York with an old friend, a Pulitzer prize winning journalist who now is an investigative reporter for a New York daily who hasn't flown since 1988. She can't overcome her fear and despite her husband's countless reassurances she takes the train and won't go near an airport.
Ordinarily an optimistic sort of gal, she told us we would hate the experience. She said The Crescent was "run down and crummy" and the only two Amtrak lines she would recommend are The Zephyr or the Auto Train from Virginia to central Florida. Not necessarily what I wanted to hear.
Morning comes, it's my birthday and other than boarding the train in the afternoon, the other unfinished piece of business I had in New York was to take my first ever "handsome cab" buggy ride in Central Park. Though born about 100 blocks north of the Park it was something I've never done. Twenty minutes and $60 later we were pulled by an eight-year-old named Bobby – got that one out of my system.
We arrived at Penn Station about an hour before the posted 2:15 p.m. departure and were instructed to go to the Acela Lounge. Very nice, airport-clubbish, although a bit dark. Some snacks and soft drinks and about 40-minutes later everyone on The Crescent, which runs from New York down the east coast, over to Atlanta, then Birmingham and finally ends in New Orleans is paged to the front of the club to be escorted to the train. These were the upgrade bedroom and mini-bedroom guests. There were six of us.
We are lead to the sleeping car and a gentleman standing at the door in one of those cool train conductor outfits looks at my ticket and says, "Around the corner to the right." Andi can barely lift her suitcase, stuffed after four days in Soho and assorted other retail spots, yet nobody offers to give her a hand. Instead, it's, "Follow me." Our conductor points to our "deluxe" berth, one of only two Viewliner Bedrooms on the train. All the rest are Roomette's at three quarters the size. Both room styles have a commode and a sink. We have a shower, they don't. Well, we sort of have a shower: the faucet on the wall drains to where your feet would be if you were sitting on the toilet. Very appealing. We have bunk beds and a chair attached to the wall. The Roomettes have two couch beds. Our cost is double The Roomette and triple that of standard coach seating.
Cramped is an understatement. We lost about 20% of the 7′ x 7′ space to what the Euro's call the "water closet." So much for the shower in the bathroom upgrade. This would test even the most solid 21-year marriage. We are stumbling over our two (overhead bin size) suitcases and a few other packages. I had to make a decision on what to bring into the cabin with me, Andi or the Sunday NY Times, since there wasn't room for both.
Our personal attendant peeks through our Velcro-ed curtain doorway to introduce himself and let us know, "If you need anything I will be down the hall, just come and get me." He then proceeds to put on a headset and recline in one of the empty rooms. That attitude would last less than 15 minutes in the Medjet organization.
One of the bedroom upgrade perks is "preferred" dining times. The dining hostess came by and offered us the 'preferred' times of 4:00, 4:30 or 6:45 p.m. That's it. Pick one. In what turned out to be the highlight of our customer service experience she also offered us the use of her personal extension cord, since the only electrical outlet was five feet away from the sitting area and too far away for any practical use.
I sat on the couch which doubles as the lower bunk bed. The upper is folded above me. Andi sat in the chair opposite me which is attached to the wall and has graffiti and scuff marks all over it. I told her she would be sleeping in the upper bunk. She said, "Why?" I said, "Because you lost the coin flip and I took the lower." She said, "Next time I would appreciate being present for the coin toss." Picky gal all of a sudden. Being a sweet husband I did show her where the ladder to climb was stowed. We could feel this falling apart.
Our cell had two very large picture windows but incredibly the train is not equipped with wireless Internet. If the cell phone signal is good, you have coverage. If not, you have windows. No TV or movie selection or entertainment system either. A TV monitor couldn't fit in the room. Nothing. Nada. "Depressing" is the word Andi used.
After an hour we decided to take a walk. The other bedroom in the car was empty as were most of the Roomettes. Obviously word spread about this service. The dining car was set for dinner and quasi-attractive while the Club bar car had tables with electrical hook-ups and zero atmosphere. I wanted a Diet Pepsi. The attendant wanted $3 in return. I couldn't believe it. Even the cheapest airline fare gets you a comp soda. I paid the highest price of anyone on the train and had to buy a soft drink? Come to find out afterward that my comp is limited to bottled water and a newspaper. Gee thanks. Amtrak, you're not in the fiscal shape you're in by accident!
We retreated to our plush quarters and I knew decision time was forthcoming. Andi was content for a few minutes with a $2 Kit Kat but that would wear off. We were almost 90 minutes into the journey with only 21 hours to go. Suitcases still packed and jamming us but we decided to stay as, "We'll never do this again and why not leg it out?"
Another hour passes and Baltimore is 40 minutes in the horizon. Andi has an iPad signal so I ask her to check the status of the Southwest flight to Birmingham just for kicks. Her bright face brightens even more. Flight is on time. By now I have knocked off both NY tabloids and USA Today and Wall Street Journal with the reading list shrinking. "What do you want to do?" I asked. I knew the answer. "It's your birthday; I'll do whatever you want to do." My response was if we got off in Baltimore we would be doing what everyone predicted we would so let's stay. The bad news was at that point we had about 20 hours to go and we were no more comfortable with our suitcases cramming us than when we started. I asked a staffer where the workout room was. He said, "You are welcome to step out and run alongside the train whenever you want to." No thanks.
A cross-country train ride really has the makings of a delightful experience but government subsidized Amtrak is not the answer. This is a business that needs to be privatized, much like the U.S. Postal Service, but it will never happen. The U.S. response to trendy and lush train travel in Europe and Asia is our second-class rail carrier that will never have any additional appeal to an upscale traveling clientele than it has today, which is nil.
It wouldn't take much to dress up the pig and make it an appetizing piece of bacon. Amtrak's subsidized budget can be lobbied for business development. Based upon the usage of the Bedroom and Roomette cabins during our brief stay, there is limited public appeal in what is presently offered. Virtually all of the upgraded cabins were unoccupied. (Except of course for our attendant, still slumped in one of them, eyes closed and headset in full play). Go in and renovate, tear it apart, clean it up and design it as a first class cabin on an international or domestic long haul aircraft. Put in the new lie-flat seating that converts into a bed. Give us an entertainment system of closed circuit movies and maybe satellite TV to pass the time. The airlines and cruise ships do and they're not stapled to the ground as is Amtrak. Be innovative. Treat those of us who want to spend the extra and big bucks with viable alternatives.  Put your personnel through hospitality training. Make it a luxurious and romantic experience. Make me want to ride the rails!
Amtrak can do it and do it rather simply. Keep coach the way it is – you have a following of those who accept it, might even like it, and who travel with you. However, if you want to capture the upper demographic, it's there to be had: give them the experience they want and are willing to pay for. Make it tough to make the plane/train decision.
It's 5:00 p.m. and we are 20 minutes from Baltimore. It's time to get serious. If Baltimore rolls by we are stuck the rest of the way. "Wouldn't it be nice to get home?" I ask Andi. She responds with a huge smile.
We easily made the Southwest 7:50 p.m. departure and landed in Birmingham about the same time the train was in Lynchburgh, VA. We never saw our cabin attendant again either.
Happy birthday to me.~