Good Samaritan
March 24, 2008
At MedjetAssist we are fortunate to have many valued partnerships from medical organizations to travel groups to multiple and varied trade associations stretching all the way from AARP to the National Football League.  Each of these partnerships is very important and special to us.
Our newest partnership is a bit revolutionary and defines the MedjetAssist  'peace of mind' concept one step beyond.  In conjunction with Good Samaritan Hospital in Suffern, NY (about 30 miles north of New York City) and their Active International Cardiovascular Institute, every patient leaving in-patient care at the Institute will receive a one-year annual MedjetAssist  membership!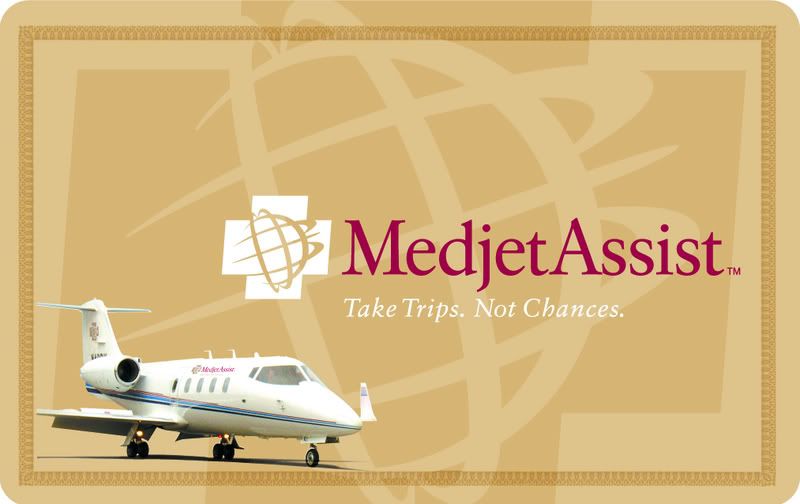 Traditionally when cardiac patients are treated and ultimately released with a new lease on life, part of their discharge package includes some take-away gifts and of course the heart shaped comfort pillow. Now they will also be entitled to a one year Medjet Medical Protecetion membership.
"It's an added patient benefit to extend care far beyond the walls of the hospital," said Sandi Jeanette, community liaison for Good Samaritan Hospital.
The innovative concept was borne when Joe Allen, vice president of community affairs at Active International was introduced to the MedjetAssist concept some months ago.  Active International is a Pearl River, NY marketing company with a large community benevolence presence and in addition to owning the title name of the Good Samaritan Active International Cardiovascular Institute, they are also sponsoring the MedjetAssist memberships.
"We think it's a terrific expression of confidence in the hospital," Mr. Allen said. "With the MedjetAssist membership in place, it's just another great reason for those treated by the Institute to feel free to resume their normal lifestyle."
We are delighted that MedjetAssist was chosen for this very innovative program and welcome the Good Samaritan-Active International members to our program and wish everyone- safe travels and good health!