Golf, Football & Anonymous in the Cockpit
January 07, 2013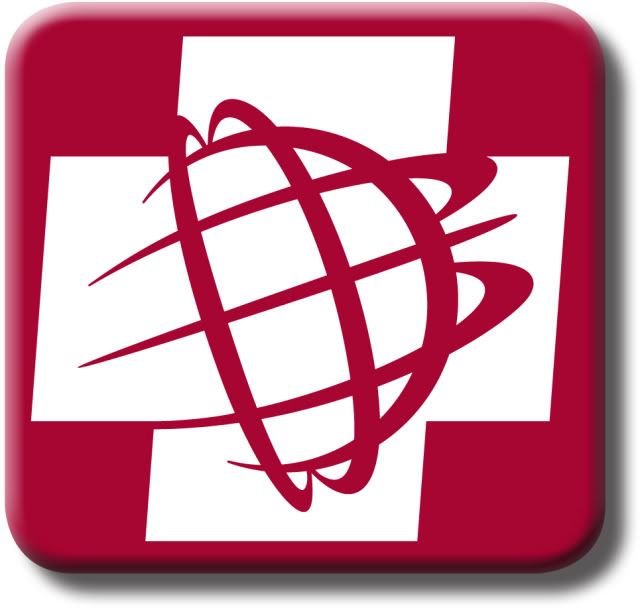 By: Roy Berger, MedjetAssist President/CEO
Had an interesting couple of days the week before Christmas visiting with two gentlemen prominent in the world of sports and a third in aviation whose name I still don't know.
Went to Ponte Vedra Beach, FL outside of Jacksonville with Medjet Senior Sales Director, Thomas Brooks for lunch with Medjet spokesperson, Advisory Board member and professional golfer, Jim Furyk to plan Jim's role with Medjet in 2013. You won't find a nicer guy.
Furyk, 42, had a memorable 2012 golf season. Despite the gallery of young bucks joining the Tour, Jim finished 12th on the money list and was three swings away from a summer of almost historical proportions for an athlete the other side of 40.
He went to the 16th tee on the final day of June's U.S. Open at the Olympic Club in San Francisco with a one shot lead gunning for his second major championship. An errant drive opened the door for Webb Simpson to win the title. Furyk took a lead to the 72nd hold of the WGC-Bridgestone in Akron, Ohio in August only to miss hit a wedge and see Keegan Bradley drain a 15 foot putt to steal the thunder. Then there was one more putt to make on the 72nd hole of the exciting and tense Ryder Cup in September that might have made a difference for the U.S. side against the Euro's.
"I'm really not sure one hurt any more than another but when you are playing team competition and you think you could have done more to help your teammates, that stings a little more than individual play," Furyk said.  "I know I would have won Bridgestone with a better wedge shot on the 18th hole but I have no guarantee I would have won the Open even with a good shot off the tee on 16."
A gentleman.  Our prototype spokesperson. And one more thing not many realize about Jim Furyk: he's fourth all-time on the career money board. Tiger Woods, Phil Mickelson, Vijay Singh and Medjet spokesman Jim Furyk. We couldn't be prouder!
The next morning accompanied by the dean of the Medjet sales team, Scott Lawson, we took a short 10-minute drive to visit another member of our Advisory Board, NFL legend and Birmingham resident, Bart Starr.
A gentleman's gentleman at the age of 79, the soft spoken Starr of course quarterbacked the Green Bay Packers from 1956-71 winning the first two Super Bowl's along with league MVP in 1966 and four Pro Bowl honors. He was ultimately inducted into the NFL Hall of Fame in 1977.
Not many remember Bart went to the University of Alabama but everyone old enough remembers the classic 'Ice Bowl' game Green Bay played against Dallas on December 31, 1967 in Green Bay. Temperatures hit 20 below zero and the wind chill was estimated to be 70 below, a cold that is very hard to imagine.
Dallas led 17-14 with just under five minutes left in the 4th quarter when Green Bay, under coach Vince Lombardi, took possession at their own 32 yard line. With less than a minute remaining for the NFL championship (pre-merger) the Packers had the ball first and goal at the Dallas three yard line and everybody frozen stiff.
Packer running back Donny Anderson tried to run it in on first and second downs but had a tough time keeping his balance on the now famous 'frozen tundra' and could only advance the ball to the one yard line.
As Starr told us, "The Cowboys' front four would just submarine on every play as nobody could get their footing and it became easy to knock down the ball carrier. The only one that couldn't do that was defensive end Jethro Pugh who was just too darned big (6'6") to be able to easily get down.
"So on third and less than a yard to go I called a timeout and went over to see Coach Lombardi. I told Coach considering the running backs couldn't keep their footing, I thought I could run a quarterback sneak at Pugh and get into the end zone. Lombardi looked at me and said 'run it, let's win the damn game and get the hell out of here.'"
One play later behind the blocking of Jerry Kramer and Ken Bowman, the Packers were NFL champs and headed to the Super Bowl to meet and easily beat the AFL champion Oakland Raiders. If nothing else, it proved all the football strategy in the world can't overcome some common sense. Thanks for the insight Bart!
The third encounter in the same calendar week was perhaps the strangest of all but left a very good holiday spirit upon conclusion.
I was in New York for a meeting with the Medjet PR counsel- Spring O'Brien- and was joined by Director of Marketing, Will McKee and Marketing Manager, Jenn Tidmore. We were at LaGuardia ready to queue up for our Delta flight home through Atlanta and the dreaded announcement was made about a 'mechanical' problem with the aircraft. Probably the two things you never want to hear from the airlines are a 'mechanical' failure or when the captain gets on the intercom and starts his comments with, "Well folks…" Nothing that ever follows 'well folks' has been good news.
If you've ever been on a flight delay at LGA you know the one thing that is certain to follow the initial announcement is mass confusion. At the ticket desk, at the boarding gate, among the passengers, it's seems like that airport is always a sea of confusion.
The flight was originally announced delayed for one hour which would have cost us our Birmingham connection with a 56 minute layover in ATL. The captain of our delayed flight came over to the gate agent's desk and wanted to know why the delay? Seems the 'mechanical' delay was one that was fixed and as far as the captain was concerned we were ready to go, except our gate was occupied by another plane that was 45 minutes late and they couldn't get our ATL bound aircraft into the jetway.
As the captain finished I intercepted him as I've been prone to do and asked, "What is the status?"  He said,  "As soon as they move the departure out they will ferry in our plane and it shouldn't be but a 30 minute delay if at all." From experience I know better.
He was the chatty type and wanted to know where we were going and what do we do for a living. Turns out he used to fly air ambulance Lear 35's for a company in Fort Lauderdale so we had some commonality. And he said not to worry about missing the connection as there were flights to Birmingham every hour or so from Atlanta. Not exactly the case but we appreciated the concern anyway.
Of course the 30 minute delay turned into 90 minutes and then a strong headwind further backed us up. We finally arrived at our gate in Atlanta exactly three minutes before our connection was to depart. Despite the fact we were in the same concourse as the connection I knew there was no way to make it but I asked Will McKee to get off first, sprint to the gate and see if he somehow could save the flight for us.
Turns out, he didn't need to. As Jenn and I were getting off the plane the Captain came out of the cockpit and said, " I called your connecting gate and asked them to hold the flight for you so get there as soon as you can."  It was now five minutes past departure time.
I shook his hand and we ran 12 gates down the bustling Hartsfield B concourse to a gate that still had the boarding door open and the agent waiting. "Are you the folks from B1? I have to tell you it is very unusual to get a call from the captain of another flight asking us to hold the plane" she said.
We got on, they shut the door about 10 minutes behind schedule and 30 minutes later we were in Birmingham instead of having to wait 90 minutes for the next flight, which in a business traveler's world is really no issue at all. It then dawned on me that very uncharacteristically I never got the captain's name. If I wanted to send a thank you I have no way of knowing who he was.
And then I reasoned the message wasn't so much what one individual did for us but it was the airline industry as a whole thanking us for our business this past year. It was a token I didn't ask for but a chance for Delta to say 'thanks'.  And it worked.  Ended 2012 with a nice taste from a gentleman who I would recognize immediately again but really have no idea who he was. Very nice touch!
*                                                                  *                                                         *
As we begin 2013 on behalf of the Medjet Advisory Board of Jim Furyk, Bart Starr, Dr. James Andrews and R.D. Hubbard and the ownership/management group of Harold Ripps, Wally Nall Jr., Bob Reich, Mike Hallman, Wally Nall III and Mat Whatley and the Medjet team of Julie, Michelle, Scott, April, Kate, Thomas, Phillip, Yvonne, Kemper, Cathy, Kay, Whitney, Rachel, Amanda, Jennifer, Patricia, Christina, Larry, Jeff, Will, Jenn, Paul, Dr. Chris and John we thank you for your membership and your loyalty and wish you a very healthy, happy, prosperous and travel-safe year!